Luna is Brian's best friend -- she's an inflatable horsey.
If you've been following my work, you know I've been obsessed with creating a life-sized Luna inflatable for a while now. Last fall I finally got serious and started the process. I don't know anything about manufacturing inflatables and come to find out there's a maddening learning curve. But instead of letting it get to me, I thought why not share the saga that has got me pulling my hair out? It could be therapy. I present to you the making of Luna my inflatable.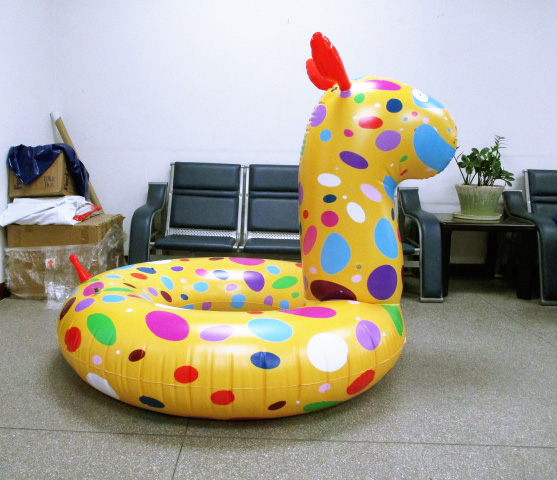 This was the first sample created back in December. I followed up with an extensive set of notes, shown below:
The way I'm used to providing notes is through providing paint-overs, which is basically a drawing overlay in Photoshop. The images the manufacturer sent provided a good starting point, but we needed to get the basic proportions and shapes dialed in and get her lips to pop out from her body.
This what I imagined Luna would look like after the notes were addressed. Before and after. In the paint-over you can see I, (1) added to her polka-dot texture, (2) brought her neck back, (3) gave her a bit of a butt, (4) popped her lips out, and (5) added a tongue. The textures I learned will be a completely different thing addressed in the next stage.
In addition to getting the basic proportions dialed in, I needed to also sketch out the shapes of the ears and tongue and plug details. These sketches are translated into CAD files and then translated into patterns that are then cut out and then welded together. It's much like a sewing. This was my sketch reference for the ear construction. The inner part of the ear will be welded down and then attached to the head.
More to come -- and in the meantime, order a Brian Wonders Stickerbook Storybook and get free shipping this weekend. Perfect for that special spring birthday coming up. Just enter offer code below in all caps at check-out.
FREE SHIPPING this weekend with OFFER CODE: MAKINGOFLUNA